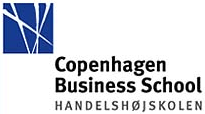 Working Paper Series, Department of informatics, Copenhagen Business School
1999 2000 2002 2003 2004 2005 2006 2007 2014
No. 2005-12: Proceedings of the 5th Danish Human-Computer Interaction Research Symposium


Torkild Clemmensen and Lene Nielsen
No. 2005-11: Designing for the cultural "other"


Janni Nielsen
No. 2005-10: Opportunities for computer abuse


Robert Willison and James Backhouse
No. 2005-9: Considering the Offender


Robert Willison
No. 2005-8: Value Creation through ICT Integration in Merger & Acquisition Processes


Michael Holm Larsen
No. 2005-7: Open Source Software Acquisition


, Jesper Holck, Mogens KŁhn Pedersen and Michael Holm Larsen
No. 2005-6: Cross cultural usability testing


Torkil Clemmensen and Shivam Goyal
No. 2005-5: The Impact of Institutional Settings on Learning Behavior by Venture Capitalists and Start-Ups


Anna Gatti and Morten Thanning VendelÝ
No. 2005-4: Understanding the Offender/Environment Dynamic for Computer Crimes


Robert Willison
No. 2005-3: E-indkÝb i de danske kommuner 2004


Helle Zinner Henriksen, Kim Viborg Andersen and Niels Christian Juul Juul
No. 2005-2: Poss On-line (Personalisation of Self-Service Solutions across On-line platforms)


Janni Nielsen, Lene Nielsen, Mikkel Jespersen and Ole Smith- Hansen
No. 2005-1: A Four-Dimensional Product Innovativeness Typology


Axel RosenÝ
---
1999 2000 2002 2003 2004 2005 2006 2007 2014
Download statistics for the working paper
series
and
EBSLG
---
---
Questions (including download problems) about the papers in this series should be directed to Lars Nondal ()
Report other problems with accessing this service to Sune Karlsson () or Helena Lundin ().
Programing by
Design Joakim Ekebom