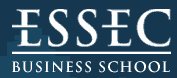 ESSEC Working Papers
2013
No. WP1306: Relational Capability: A Multidimensional Approach


Gaël Giraud, Cécile Renouard, Hélène L'Huillier, Raphaële de la Martinière and Camille Sutter
No. WP1305: Switching costs in competitive health insurance markets


Karine Lamiraud
No. WP1304: Money in the Production Function: a new Keynesian DSGE perspective


Jonathan Benchimol
No. WP1303: Assurance maladie en Suisse : l'assurance supplémentaire nuit-elle à la concurrence sur l'assurance de base ?


Brigitte Dormont, Pierre-Yves Geoffard and Karine Lamiraud
No. WP1302: Maintaining an Institution: the institutional work of Michelin in haute cuisine around the world


Isabelle Bouty, Marie-Léandre Gomez and Carole Drucker-Godard
No. WP1301: A two-country model of high skill migration with public education


Claire Naiditch and Radu Vranceanu
---
2002 2003 2004 2005 2006 2007 2008 2009 2010 2011 2012 2013
Download statistics for the working paper
series
and
EBSLG
---
---
Questions (including download problems) about the papers in this series should be directed to Sophie Magnanou ()
Report other problems with accessing this service to Sune Karlsson () or Helena Lundin ().
Programing by
Design Joakim Ekebom