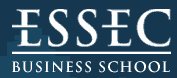 ESSEC Working Papers
No DR 03005:
Identifying some obstacles from intuition to a successful mediation process
Alain Lempereur
()
Abstract: Intuition and common beliefs can sometimes misguide the mediator and be obstacles to the success of mediation, when they are linked to behaviors which likely induce negative consequences in the process. Following four different stages of a mediation session, this paper names a series of such obstacles and explores their underlying intuitions, as well as their subsequent usual behavior and its rather negative effects. Each time, alternative strategies that increase expectations of success are suggested, with their expected outcome. This paper combines a descriptive approach of obstacles which increase the chance of a negative process and mediation failure, with a prescriptive approach of alternative behaviors that increase the chance of a positive process and mediation success.
Keywords: Mediation; Success; Failure; Obstacles; Process; Intuition; Mediatorís Behavior; Descriptive Approach; Prescriptive Approach; (follow links to similar papers)
JEL-Codes: D74; Z13; (follow links to similar papers)
42 pages, March 2003
Before downloading any of the electronic versions below you should read our statement on copyright.
Download GhostScript for viewing Postscript files and the Acrobat Reader for viewing and printing pdf files.
Full text versions of the paper:


showDeclFileRes.do?declId=72&key=__workpaper__    

Download Statistics
---
---
Questions (including download problems) about the papers in this series should be directed to Sophie Magnanou ()
Report other problems with accessing this service to Sune Karlsson () or Helena Lundin ().
Programing by
Design Joakim Ekebom