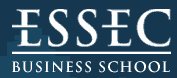 ESSEC Working Papers
No DR 03008:
Contractualiser le processus en médiation
Alain Lempereur
()
Abstract: While facilitating the resolution of a conflict, the mediator must pay attention to process. In our prescriptive model, mediation process is structured in six steps: session introduction, successive exploration of facts, needs, options, and commitment, and final conclusion. The proposed model aims at increasing the probability of mediation success, and at allowing parties to remain in charge of conflict settlement and to agree on the way of proceeding step by step. It is built on the basis of good practices and recommendations from effective mediation management, and more broadly from a facilitative model of negotiation between parties.
Keywords: Mediation; Mediation success; Mediator's role; Negotiation facilitation; Susbtance; Relationship; Process; Communication rules; Mediation method agreement; Active listening; (follow links to similar papers)
JEL-Codes: D74; M14; (follow links to similar papers)
29 pages, March 2003
Before downloading any of the electronic versions below you should read our statement on copyright.
Download GhostScript for viewing Postscript files and the Acrobat Reader for viewing and printing pdf files.
Full text versions of the paper:


showDeclFileRes.do?declId=71&key=__workpaper__    

Download Statistics
---
---
Questions (including download problems) about the papers in this series should be directed to Sophie Magnanou ()
Report other problems with accessing this service to Sune Karlsson () or Helena Lundin ().
Programing by
Design Joakim Ekebom