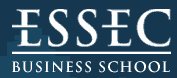 ESSEC Working Papers
No DR 03013:
Environmental Games and Queue Models
Charles Tapiero
()
Abstract: This paper considers a pollution and control game which uses a queuing framework. This framework allows an accounting of pollution events, environmental pollution quality and the application of controls to maintain a desirable quality of the environment. A number of examples are used to highlight the approach and demonstrates both its theoretical and practical usefulness.
Keywords: Environment; Control; Quality; Queuing; (follow links to similar papers)
JEL-Codes: C73; Q21; Q26; (follow links to similar papers)
30 pages, November 2003
Before downloading any of the electronic versions below you should read our statement on copyright.
Download GhostScript for viewing Postscript files and the Acrobat Reader for viewing and printing pdf files.
Full text versions of the paper:


showDeclFileRes.do?declId=1011&key=__workpaper__    

Download Statistics
---
---
Questions (including download problems) about the papers in this series should be directed to Sophie Magnanou ()
Report other problems with accessing this service to Sune Karlsson () or Helena Lundin ().
Programing by
Design Joakim Ekebom