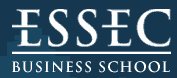 ESSEC Working Papers
No DR 03024:
Vers quelles innovations RH dans les entreprises françaises ?
Jean-Luc Cerdin
()
and Ashok Som
()
Abstract: The practices of innovative in Human Resources Management (HRM) has been discussed in both the academic and professional literature. This article contributes to the debate on the evolution of innovative human resource practices in France during the last five years. From an exploratory empirical study of 28 French companies, we seek to depict the more innovative changes in the practices of HRM for enhancement in organisational performance.
Keywords: Innovation – Change – France – HRM Innovation; Change; France; HRM; (follow links to similar papers)
JEL-Codes: M12; M51; M54; (follow links to similar papers)
24 pages, August 2003
Before downloading any of the electronic versions below you should read our statement on copyright.
Download GhostScript for viewing Postscript files and the Acrobat Reader for viewing and printing pdf files.
Full text versions of the paper:


showDeclFileRes.do?declId=783&key=__workpaper__    

Download Statistics
---
---
Questions (including download problems) about the papers in this series should be directed to Sophie Magnanou ()
Report other problems with accessing this service to Sune Karlsson () or Helena Lundin ().
Programing by
Design Joakim Ekebom