Downloads from EBSLG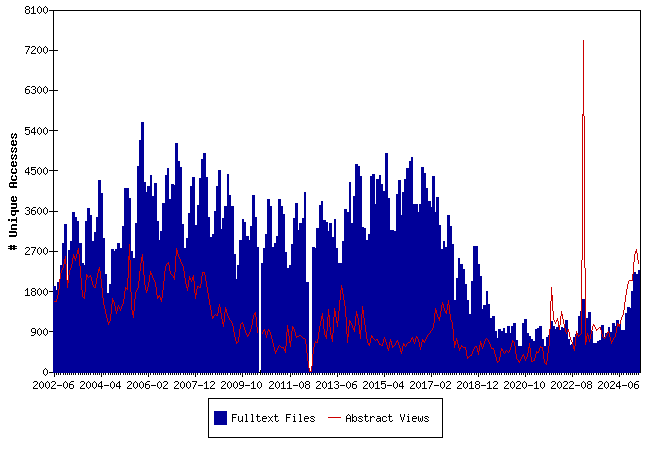 Fulltext files and Additional files (supplementary files) are files downloaded from the EBSLG server, Redirected files are files downloaded from a server maintained by The Economic Research Institute, Stockholm School of Economics.
The statistics for 2010-06, 2012-04 (half month), 2012-05 and 2012-06 have unfortunately been lost. We regret this.
Papers at EBSLG
Top 10 Papers by Abstract Accesses Last Month (2017-10)
Rank papers for other time periods
Top 10 Papers by File Downloads Last Month (2017-10)
Rank papers for other time periods
Top 10 Papers by Abstract Accesses Last 3 Months (2017-08 - 2017-10)
Rank papers for other time periods
Top 10 Papers by File Downloads Last 3 Months (2017-08 - 2017-10)
Rank papers for other time periods
---
---
Programing by
Design Joakim Ekebom