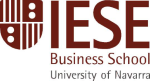 IESE Research Papers
No D/735:
Banco Santander: 1991-2007. Creación de valor y rentabilidad
Pablo Fernandez
()
and Vicente Bermejo
Abstract: Entre diciembre de 1991 y diciembre de 2007, el aumento de la capitalización del SAN fue de 89.836 millones de euros, y la creación de valor para los accionistas fue de 22.552 millones de euros. La rentabilidad media anual del SAN fue del 18%, sensiblemente superior a la del IBEX 35 (15,1%): cada euro invertido en acciones de SAN en diciembre de 1991 se convirtió en 14,2 euros en diciembre de 2007, mientras que un euro invertido en el IBEX 35 se convirtió en 9,5 euros. La inflación media fue del 3,4%. Banco Santander pasó de ser la séptima empresa española por capitalización en 1991 (tras Telefónica, Endesa, Repsol, BBV, Iberdrola y Banco Central) a ser la segunda en diciembre de 2007. También pasó de ser la trigésimo quinta empresa del EuroStoxx 50 por capitalización en 1996 a ser la sexta en 2008, y fue el quinto banco mundial por capitalización bursátil en 2007.
Keywords: creación valor para accionistas; aumento valor para accionistas; rentabilidad para accionistas; rentabilidad ponderada; (follow links to similar papers)
JEL-Codes: G12; G31; M21; (follow links to similar papers)
45 pages, February 14, 2008
Before downloading any of the electronic versions below you should read our statement on copyright.
Download GhostScript for viewing Postscript files and the Acrobat Reader for viewing and printing pdf files.
Full text versions of the paper:


DI-0735.pdf    

Download Statistics
---
---
Questions (including download problems) about the papers in this series should be directed to Noelia Romero ()
Report other problems with accessing this service to Sune Karlsson () or Helena Lundin ().
Programing by
Design Joakim Ekebom