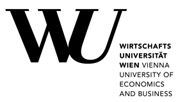 Growth and Employment in Europe: Sustainability and Competitiveness, Department of Economics, WU (Wirtschaftsuniversität Wien)
No 8:
The Slowdown of Accumulation and the Rise of European Unemployment
Engelbert Stockhammer
()
Abstract: The paper aims at testing empirically two Keynesian hypotheses. First that increasing financial investment is one of the major causes for the slowdown in capital accumulation and, second, that this slowdown is one of major factors for rising unemployment rates. After presenting evidence from the National Accounts for the rising importance of dividend and interest income, econometric tests are performed for Germany, France, UK and the USA, and for the employment regressions, additionally for Italy. The choice of countries being determined by the interest in European unemployment and limited data availability. Overall, the findings are supportive of both hypotheses.
Keywords: European Unemployment; Keynesian theory; capital accumulation; (follow links to similar papers)
September 1999
PDF Document
Before downloading any of the electronic versions below you should read our statement on copyright.
Download GhostScript for viewing Postscript files and the Acrobat Reader for viewing and printing pdf files.
Downloadable files:


gee!wp08.pdf    

Download Statistics
---
---
Report other problems with accessing this service to Sune Karlsson () or Helena Lundin ().
Programing by
Design Joakim Ekebom