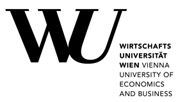 Growth and Employment in Europe: Sustainability and Competitiveness, Department of Economics, WU (Wirtschaftsuniversität Wien)
No 17:
Three stages of net entry into Austrian manufacturing: entrepreneurial experimentation and actual entry
Werner Hölzl
()
, Reinhold Hofer
()
and Angelika Schenk
()
Abstract: In this paper we explore the determinants of changes in the industrial populations rates in Austrian manufac-turing. The research questions whether or not the nature and causes of the net entry of firms across three dif-ferent stages of entry-exit decision and firm growth are different. Our econometric analysis suggests that the-re are differences in leading to the determination of the entry and exit at different stages of the entry-exit de-cision, and that aggregate growth and disaggregate growth (measured in employment terms) play a major role.
Keywords: net entry; determinants of entry and exit; barriers; entrepreneurial experimentation; panel data; (follow links to similar papers)
JEL-Codes: L1; L6; (follow links to similar papers)
August 2001
---
---
Report other problems with accessing this service to Sune Karlsson () or Helena Lundin ().
Programing by
Design Joakim Ekebom