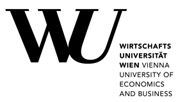 Growth and Employment in Europe: Sustainability and Competitiveness, Department of Economics, WU (Wirtschaftsuniversität Wien)
No 49:
Dynamic Effects of Regulation and Deregulation in Goods and Labour Markets
Pasquale Commendatore
()
and Ingrid Kubin
()
Abstract: Modern macroeconomic models with a Keynesian flavour usually involve nominal rigidities in wages and goods prices. A typical model is static and combines wage bargaining in the labour markets and monopolistic competition in the goods markets. As central policy implication it follows that deregulating labour and/or goods markets increases equilibrium employment. We reassess the consequences of deregulation in a dynamic model. It still increases employment at the fixed point, which corresponds to the static equilibrium solution. However, deregulation may also lead to stability loss and endogenous fluctuations.
Keywords: Labour and goods markets deregulation, monopolistic competition, business cycles; (follow links to similar papers)
JEL-Codes: E1; (follow links to similar papers)
May 2005
PDF Document
Before downloading any of the electronic versions below you should read our statement on copyright.
Download GhostScript for viewing Postscript files and the Acrobat Reader for viewing and printing pdf files.
Downloadable files:


geewp49.pdf    

Download Statistics
---
---
Report other problems with accessing this service to Sune Karlsson () or Helena Lundin ().
Programing by
Design Joakim Ekebom