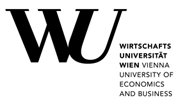 Working Papers,
Vienna University of Economics and Business Research Group: Growth and Employment in Europe: Sustainability and Competitiveness
Mindestlöhne und Beschäftigung: Ein Überblick über die neuere empirische Literatur.
Christian Ragacs ()
Additional contact information
Christian Ragacs: Department of Economics, Vienna University of Economics & B.A.
Abstract: In diesem Beitrag erfolgt ein Überblick über die neuere empirische Literatur zu Beschäftigungswirkungen von Mindestlöhnen. Nach einer einleitenden Diskussion bestehender unterschiedlicher Mindestlohnsysteme und der in der Literatur verwendeten Schätzmethodik zeigt eine Aufstellung der Ergebnisse der neueren Literatur, dass im Gegensatz zu älteren Beiträgen nun grob widersprüchliche Ergebnisse erzielt werden. Neben negativen Beschäftigungswirkungen ist auch Evidenz für keine oder sogar für positive Beschäftigungswirkungen zu finden.
Keywords: Mindestlöhne, Beschäftigungswirkungen
Note: PDF Document
Full text files
gee!wp25.pdf  
Report problems with accessing this service to Sune Karlsson ().
This page generated on 2018-02-15 23:08:22.