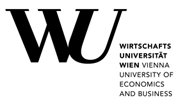 Working Papers,
Vienna University of Economics and Business Research Group: Growth and Employment in Europe: Sustainability and Competitiveness
Stock markets, shareholder value and investment
Engelbert Stockhammer ()
Additional contact information
Engelbert Stockhammer: Department of Economics, Vienna University of Economics & B.A.
Abstract: The paper explores the effects of stock markets on business investment. Next to the direct finance effect several indirect channels are identified and discussed. These are the allocation of investment, the effects through balance sheets on the stability of the financial systems, the wealth effect on consumption and corporate governance effects. Among these the intuitively appealing direct effect and the indirect corporate governance effect are discussed most extensively. The empirical evidence regarding the financing effect is clear, if surprising. Stock markets play little role in financing investment and investment reacts little, if at all, to changes in share prices. Changes in corporate governance have gotten prominent recently. The paper proposes a post-Keynesian model thereof and presents evidence that the increase in shareholder power may have reduced investment. February 2003
Report problems with accessing this service to Sune Karlsson ().
This page generated on 2018-02-15 23:08:22.