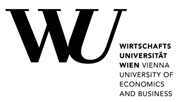 Department of Economics Working Papers,
Vienna University of Economics and Business, Department of Economics
Austria's Foreign Direct Investment in Central and Eastern Europe: 'Supply Based' or 'Market Driven'?
Wilfried Altzinger ()
Additional contact information
Wilfried Altzinger: Department of Economics, Vienna University of Economics & B.A.
Abstract: Since 1989 Austria's investment activities in Central and Eastern Europe has intensified. Investments are concentrated in adjacent countries. Geographical proximity and close historical and cultural ties have enabled even small and medium-sized Austrian enterprises to achieve a 'first mover advantage'. Investments have been performed to a large extent in industries that are typically not connected with outsourcing activities (trade, finance and insurance, construction). Market-driven factors and strategic considerations are the ultimate objective of these investments. Only a few sectors, in particular a so-called 'core' industrial sector (metal products, mechanical products, electrical and electronic equipment), indicate that low labour costs are of importance. Trade and sales data of the affiliates support the dominance of the local market. Whilst on average 66% of the affiliates output was sold locally this share was only 39% for the 'core' industrial sector. This sector indicates particular patterns of relocation. Nevertheless, until now this part of Austria's FDI has only been of minor importance.
Keywords: FDI; trade; internationalisation; SMEs; Central and Eastern Europe
JEL-codes: F15; F21; F23 April 1998
Note: PDF Document
Full text files
wu-wp57.pdf  
Report problems with accessing this service to Sune Karlsson ().
This page generated on 2018-02-15 23:08:24.