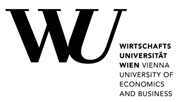 Department of Economics Working Papers,
Vienna University of Economics and Business, Department of Economics
The Investment Development Path of Austria
Christian Bellak ()
Additional contact information
Christian Bellak: Department of Economics, Vienna University of Economics & B.A.
Abstract: We explore some empirical properties of Austria's "Investment Development Path" (IDP) on the macro level as well as on the structural and the bilateral level. Three dimensions are analyzed, namely the growth, the stability, and the sign of the Net Outward Investment Position (NOIP). While the NOIP on the macro level has been negative throughout the last two decades, there is considerable variation on the industry and the bilateral level. Given the small domestic market size, the NOIP of Austria does not reflect the high level of development in terms of GDP. Several explanations for the below-average NOIP of Austria are provided.
Keywords: Foreign Direct Investment; Austria; Multinational Enterprises
JEL-codes: F21; F23; O10 November 2000
Note: PDF Document
Full text files
wu-wp75.pdf  
Report problems with accessing this service to Sune Karlsson ().
This page generated on 2018-02-15 23:08:24.