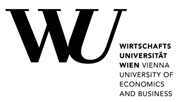 Department of Economics Working Papers,
Vienna University of Economics and Business, Department of Economics
Das Konzept einer nachhaltigen Finanzpolitik aus heterodoxer Sicht - ein Diskussionsbeitrag
Arne Heise
Additional contact information
Arne Heise: Department of Economics, Vienna University of Economics & B.A.
Abstract: The public budget has always been a much debated object at the political level as well as in academia. This is not surprising as it mirrors the political intentions and ideologies of those running the government on the one hand and taking into account that economics is a multiparadigmatic science on the other hand. Against this backcloth, the current unambiguity of budgetary restriction in recent political and scientific debates seems curious. The paper aims at explaining this development and questions its validity by framing a concept of budgetary sustainability on the grounds of a heterodox, post Keynesian model.
Keywords: Finanzpolitik; Null-Defizit; optimale Verschuldung; Nachhaltigkeit
JEL-codes: I11 April 2001
Note: PDF Document, paper in German
Full text files
wu-wp76.pdf  
Report problems with accessing this service to Sune Karlsson ().
This page generated on 2018-02-15 23:08:24.