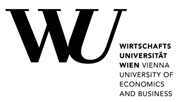 Department of Economics Working Papers,
Vienna University of Economics and Business, Department of Economics
Speculation-led growth and fragility in Turkey: Does EU make a difference or "can it happen again"?
Özlem Onaran ()
Additional contact information
Özlem Onaran: Department of Economics, Vienna University of Economics & B.A.
Abstract: The aim of this paper is to analyze the pattern of speculation-led growth in Turkey. It is dependent on international capital flows, whose continuity becomes more and more critical given the current account deficit, which is estimated to reach 6.1% as a ratio to GDP at the end of 2005. The paper assesses the sustainability of this speculation-led growth in the context of EU enlargement and compares the current state of fragility with former crises in Turkey as well as in East Asia and Latin America. Following a severe financial crisis in 2001, Turkey has entered a new phase of fragile growth led by boom-euphoric expectations. The paper aims at explaining this new phase and the evolution of the risk perceptions of both the creditors as well as the debtors in this "speculation game" based on the post-Keynesian/Minskyan concepts of endogenous expectations and financial fragility.
JEL-codes: E12; G15; G32; O52 May 2006
Note: PDF Document
Full text files
wu-wp93.pdf  
Report problems with accessing this service to Sune Karlsson ().
This page generated on 2018-02-15 23:08:25.