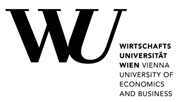 Department of Economics Working Papers,
Vienna University of Economics and Business, Department of Economics
Oskar Morgenstern als wirtschaftspolitischer Berater in den 1930er-Jahren
Hansjörg Klausinger ()
Additional contact information
Hansjörg Klausinger: Department of Economics, Vienna University of Economics & B.A.
Abstract: The point of departure of this study is that in the 1930s Oskar Morgenstern, well-known as the co-founder of game theory, was preoccupied by his activities in Austrian economic policy, possibly even more so than with his project to revolutionize economic theory. The main questions to be examined in this regard are, first, to what extent Morgenstern's advice did conform to the teachings of the Austrian school and, second, if he really exerted an influence on economic policy-making in Austria during this period. In order to answer this question the paper draws to a large part on unpublished sources from the Oskar Morgenstern Papers and uses them as a basis for determining Morgenstern's role in a few critical episodes of Austrian economic policy-making.
JEL-codes: B25; B30; N14 July 2006
Note: PDF Document
Full text files
wu-wp98.pdf  
Report problems with accessing this service to Sune Karlsson ().
This page generated on 2018-02-15 23:08:25.