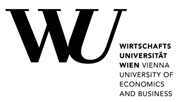 Department of Economics Working Papers,
Vienna University of Economics and Business, Department of Economics
Coming and leaving. Internal mobility in late Imperial Austria
Annemarie Steidl () and Engelbert Stockhammer ()
Additional contact information
Annemarie Steidl: University of Vienna, Department of Economic and Social History
Engelbert Stockhammer: Department of Economics, Vienna University of Economics & B.A.
Abstract: The paper investigates the determinants of internal migration within late imperial Austria. In contrast to the modernization paradigm which studies onedirectional migration flows from rural to urban areas, our approach highlights that spatial mobility consisted of movements in both directions. Using data on all districts of the Austrian part of the Hapsburg Monarchy, we find that in- and outmigration rates are positively correlated, and that the modernization paradigm in migration research is consistent with our results for net-migration rates, but inconsistent with those for out-migration.
JEL-codes: N30; F22 August 2007
Note: PDF Document
Full text files
wu-wp107.pdf  
Report problems with accessing this service to Sune Karlsson ().
This page generated on 2018-02-15 23:08:25.