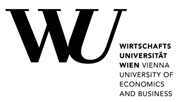 Department of Economics Working Papers,
Vienna University of Economics and Business, Department of Economics
International financial markets and fragility in the Eastern Europe: "can it happen" here?
Özlem Onaran ()
Additional contact information
Özlem Onaran: Department of Economics, Vienna University of Economics & B.A.
Abstract: The aim of this paper is to analyze the fragility of the New Member States and accession countries in the Central Eastern and South Eastern European countries (henceforth Eastern Europe) to the turbulences in the global economy and the changes in the direction of the international capital flows.
JEL-codes: E12; G15; G32; O52 September 2007
Note: PDF Document
Full text files
wu-wp108.pdf  
Report problems with accessing this service to Sune Karlsson ().
This page generated on 2018-02-15 23:08:25.