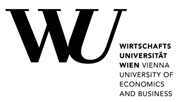 Department of Economics Working Papers,
Vienna University of Economics and Business, Department of Economics
Footloose capital and productive public services
Pasquale Commendatore (), Ingrid Kubin () and Carmelo Petraglia ()
Additional contact information
Pasquale Commendatore: University of Naples 'Federico II', Italy
Ingrid Kubin: Department of Economics, Vienna University of Economics & B.A.
Carmelo Petraglia: University of Naples 'Federico II', Italy
Abstract: We analyse in a Footloose Capital productive public services provided by a central government aiming at reducing regional disparities. Two countervailing effects occur – one upon productivity and another upon local demand – the relative strength of which depends upon the financing scheme. Only if the "rich" region contributes sufficiently to the financing of the public services in the "poor" region, the poor region will actually gain. In studying these questions we pay particular attention to the dynamic adjustment processes and to the role of trade freeness.
JEL-codes: H4; R1; R12; F12 October 2007
Note: PDF Document
Full text files
wu-wp111.pdf  
Report problems with accessing this service to Sune Karlsson ().
This page generated on 2018-02-15 23:08:25.