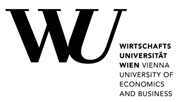 Department of Economics Working Papers,
Vienna University of Economics and Business, Department of Economics
Contrasting the dynamic patterns of manufacturing and service FDI: Evidence from transition economies
Aleksandra Riedl ()
Additional contact information
Aleksandra Riedl: Department of Economics, Vienna University of Economics & B.A.
Abstract: We contribute to the foreign direct investment (FDI) literature by providing first empirical evidence on the relative importance of location factors for service and manufacturing FDI. This is of particular interest as the global stock of inward FDI in the service sector has become predominant in the last ten years. Based on a sectoral panel of eight new European member states in the period of 1998 to 2004 we perform a dynamic panel analysis allowing for individual adjustment periods across sectors. Results support our assumption that investment into the service sector, which is characterized by low installation costs, adjusts much faster to its desired level than manufacturing FDI. Furthermore, since services are mostly non-tradable, FDI into this sector is largely based on market-seeking motives while manufacturing FDI is also driven by international price competitiveness measured via real unit labor costs.
JEL-codes: C23; F21; P33 January 2008
Note: PDF Document
Full text files
wu-wp117.pdf  
Report problems with accessing this service to Sune Karlsson ().
This page generated on 2018-02-15 23:08:25.