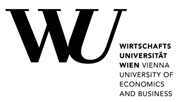 Department of Economics Working Papers,
Vienna University of Economics and Business, Department of Economics
The effect of foreign affiliate employment on wages, employment, and the wage share in Austria
Özlem Onaran ()
Additional contact information
Özlem Onaran: Department of Economics, Vienna University of Economics & B.A.
Abstract: This paper estimates the effects of outward Foreign Direct Investment (employment in the affiliates abroad) on employment, wages, and the wage share in Austria using panel data for the period of 1996-2005. There is evidence of significant negative effects of FDI on both employment and wages, and consequently on the wage share. The results are not limited to workers in low skilled sectors or blue collar workers. The negative employment effect is primarily due to the rise in the employment in the foreign affiliates in Eastern Euope. The negative wage effects are originating from affiliate employment in both the East and the developed countries in industry, but no effect is found in the total economy.
JEL-codes: F16; J23; J30; O52 March 2008
Note: PDF Document
Full text files
wu-wp118.pdf  
Report problems with accessing this service to Sune Karlsson ().
This page generated on 2018-02-15 23:08:25.