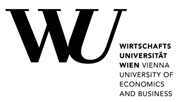 Department of Economics Working Papers,
Vienna University of Economics and Business, Department of Economics
The effect of import penetration on labor market outcomes in Austrian manufacturing industry
Özlem Onaran ()
Additional contact information
Özlem Onaran: Department of Economics, Vienna University of Economics & B.A.
Abstract: This paper estimates the effects of imports on employment, wages, and the wage share in Austria for the period of 1990-2005 using panel data of manufacturing industry. Imports are disaggregated according to their origin and as final vs. intermediate imports. There is evidence of significant negative effects of imports on employment, wages and the wage share. Particularly workers in high skilled sectors experience negative effects. Offshoring to both Eastern Europe and the developed countries have a negative impact on employment, whereas offshoring to the East has a positive effect on wages, indicating the dominance of scope effects.
JEL-codes: F29; O52; J23; J30 March 2008
Note: PDF Document
Full text files
wu-wp119.pdf  
Report problems with accessing this service to Sune Karlsson ().
This page generated on 2018-02-15 23:08:25.