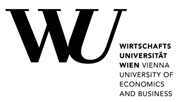 Department of Economics Working Papers,
Vienna University of Economics and Business, Department of Economics
Cooperation in local and global groups
Gerlinde Fellner () and Gabriele K. Lünser ()
Additional contact information
Gerlinde Fellner: Department of Economics, Vienna University of Economics & B.A.
Gabriele K. Lünser: University College London, Department of Economics & ELSE
Abstract: Multiple group memberships are the rule rather than the exception. Locally operating groups frequently offer the advantage of providing social recognition and higher marginal benefits to the individual, whereas globally operating groups may be more beneficial from a social perspective. Within a voluntary contribution environment we experimentally investigate the tension that arises when subjects belong to a smaller local and a larger global group. When the global public good is more efficient individuals first attempt to cooperate in the global public good. However, this tendency quickly unravels and cooperation in the local public good builds up.
JEL-codes: C92; D71; D82; H41 July 2008
Note: PDF Document
Full text files
wu-wp122.pdf  
Report problems with accessing this service to Sune Karlsson ().
This page generated on 2018-02-15 23:08:25.