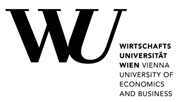 Department of Economics Working Papers,
Vienna University of Economics and Business, Department of Economics
Strategic signaling or emotional sanctioning? An experimental study of ex post communication in a repeated public goods game
Adam Zylbersztejn ()
Additional contact information
Adam Zylbersztejn: Department of Economics, Vienna University of Economics and Business
Abstract: Several experimental studies show that ex post communication mitigates opportunistic behavior in social dilemmas. The source of this effect, especially in a repeated interaction, is nonetheless still obscure. This study provides a novel empirical testbed for two channels by which ex post communication may affect behavior in a repeated public goods game. One is related to strategic signaling. The other involves emotions induced by others' expressed disapproval. The presence of ex post communication strongly fosters pro-social behavior. The data do not support the signaling hypothesis, favouring the emotion-based explanation instead.
Keywords: Public goods game, Voluntary Contribution Mechanism, Ex post communication
JEL-codes: C72; D83 January 2014
Note: PDF Document
Full text files
wp161.pdf  
Report problems with accessing this service to Sune Karlsson ().
This page generated on 2018-02-15 23:08:27.