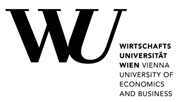 Department of Economics Working Papers,
Vienna University of Economics and Business, Department of Economics
Prospective Ageing and Economic Growth in Europe
Jesus Crespo Cuaresma () and Patrik Pruzinský ()
Additional contact information
Jesus Crespo Cuaresma: Department of Economics, Vienna University of Economics and Business Author-Name: Martin Lábaj
Patrik Pruzinský: Department of Economic Policy, Faculty of National Economy, University of Economics in Bratislava
Abstract: We assess empirically the role played by prospective ageing measures as a predictor of income growth in Europe. We show that prospective ageing measures which move beyond chronological age and incorporate changes in life expectancy are able to explain better the recent long-run growth experience of European economies. The improvement in explanatory power of prospective ageing indicators as compared to standard measures based on chronological age is particularly relevant for long-run economic growth horizons.
Keywords: Economic growth, ageing, prospective age, old age dependency ratio
JEL-codes: I15; O15; O52 January 2014
Note: PDF Document
Full text files
wp165.pdf  
Report problems with accessing this service to Sune Karlsson ().
This page generated on 2018-02-15 23:08:27.