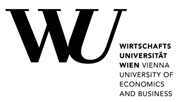 Department of Economics Working Papers,
Vienna University of Economics and Business, Department of Economics
Education and the Transition to Sustained Democracy
Jesus Crespo Cuaresma () and Doris A. Oberdabernig ()
Additional contact information
Jesus Crespo Cuaresma: Department of Economics, Vienna University of Economics and Business
Doris A. Oberdabernig: Department of Economics, Vienna University of Economics and Business
Abstract: We study empirically the role of education, age structure and other socioeconomic factors as a determinant of the transition to stable democratic regimes. Our findings suggest that educational improvements (in particular in primary education) and policies towards reducing inequalities in educational attainment play a particularly important role as a catalyst of sustainable democratization processes.
Keywords: Democracy, Education, Age Structure, Economic Development
JEL-codes: I20; J10; O11; P26 March 2014
Note: PDF Document
Full text files
wp170.pdf  
Report problems with accessing this service to Sune Karlsson ().
This page generated on 2018-02-15 23:08:27.