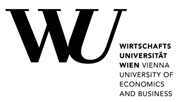 Department of Economics Working Papers,
Vienna University of Economics and Business, Department of Economics
Intergenerational Educational Persistence in Europe
Alyssa Schneebaum (), Bernhard Rumplmaier () and Wilfried Altzinger ()
Additional contact information
Alyssa Schneebaum: Department of Economics, Vienna University of Economics and Business
Bernhard Rumplmaier: Department of Economics, Vienna University of Economics and Business
Wilfried Altzinger: Department of Economics, Vienna University of Economics and Business
Abstract: Primarily using data from the 2010 European Social Survey, we analyze intergenerational educational persistence in 20 European countries, studying cross-country and cross-cluster differences in intergenerational mobility; the role of gender in determining educational persistence across generations; and changes in the degree of intergenerational persistence over time. We find that persistence is highest in the Southern and Eastern European countries, and lowest in the Nordic countries. While intergenerational persistence in the Nordic and Southern countries has declined over time, it has remained relatively steady in the rest of Europe. Further, we find evidence of differences in intergenerational persistence by gender, with mothers' education being a stronger determinant of daughters' (instead of sons') education and fathers' education a stronger determinant of the education of their sons. Finally we see that for most clusters differences over time are largely driven by increasing mobility for younger women.
Keywords: Intergenerational Persistence, Educational Attainment, Educational Welfare States, Europe, Gender
JEL-codes: J62; I24; I38; D63 May 2014
Note: PDF Document
Full text files
wp174.pdf  
Report problems with accessing this service to Sune Karlsson ().
This page generated on 2018-02-15 23:08:27.