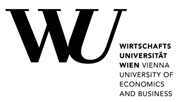 Department of Economics Working Papers,
Vienna University of Economics and Business, Department of Economics
Sovereign Debt and Economic Growth Revisited: The Role of (Non-)Sustainable Debt Thresholds
Nikolaos Antonakakis ()
Additional contact information
Nikolaos Antonakakis: Department of Economics, Vienna University of Economics and Business
Abstract: Contributing to the contentious debate on the relationship between sovereign debt and economic growth, I examine the role of theory-driven (non-)sustainable debt-ratios in combination with debt-ratio thresholds on economic growth. Based on both dynamic and non-dynamic panel data analyses in the euro area (EA) 12 countries over the period 1970-2013, I find that non-sustainable debt-ratios above and below the 60% threshold, have a detrimental effect on short-run economic growth, while sustainable debt-ratios below the 90% threshold exert a positive influence on short-run economic growth. In the long-run, both non-sustainable and sustainable debt-ratios above the 90% threshold, as well as non-sustainable debt-ratios below the 60% compromise economic growth. Robustness analysis supports these findings, and provides additional evidence of a positive effect of sustainable debt-ratios below the 60% threshold, as predicated by the Maastricht Treaty criterion, on (short- and long-run) economic growth. Overall, these results suggest that debt sustainability in addition to debt non-linearities should be considered simultaneously in the debt-growth nexus. In addition, the results indicate the importance of a timely reaction of fiscal policy in countries with non-sustainable debts, as implied by fiscal rules, in an attempt to ensure fiscal sustainability and, ultimately, promote long-run economic growth.
Keywords: Government debt, growth, sustainability, threshold, government budget constraint
JEL-codes: C23; E62; F43; H63; O40 October 2014
Note: PDF Document
Full text files
wp187.pdf  
Report problems with accessing this service to Sune Karlsson ().
This page generated on 2018-02-15 23:08:27.