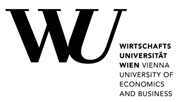 Department of Economics Working Papers,
Vienna University of Economics and Business, Department of Economics
Testing the Global Banking Glut Hypothesis
Maria Teresa Punzi () and Karlo Kauko ()
Additional contact information
Maria Teresa Punzi: Department of Economics, Vienna University of Economics and Business
Karlo Kauko: Bank of Finland, PO Box 160, 00101 Helsinki, Finland
Abstract: This paper presents VAR results on the recent economic history of the U.S and focuses on the dependence of U.S. macrofinancial variables on international capital flows. Both gross and net flows are included in the analysis. The results indicate that cross-border funding has affected the build-up in the U.S. housing market irrespective of how these flows are defined and measured. Both the savings glut hypothesis and the banking glut hypothesis are supported by these findings. However, net banking flows appear to explain the higher volatility in the increase in house prices as well as the mortgage loan boom.
Keywords: Global Banking Glut, Global Savings Glut, Cross-Border Banking Transactions, House Prices, Mortgage Loans, VAR model
JEL-codes: F32; F33; F34 March 2015
Note: PDF Document
Full text files
wp194.pdf  
Report problems with accessing this service to Sune Karlsson ().
This page generated on 2018-02-15 23:08:28.