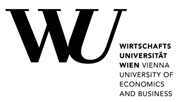 Department of Economics Working Papers,
Vienna University of Economics and Business, Department of Economics
Economic Impact of Investment Agreements
Christian Bellak ()
Additional contact information
Christian Bellak: Department of Economics, Vienna University of Economics and Business
Abstract: Based on a thorough analysis of theoretical arguments, this meta-analysis does not find a genuine empirical effect of Bilateral Investment Treaties on Foreign Direct Investment after correcting for publication selection bias.
Keywords: bilateral investment treaty (BIT), foreign direct investment (FDI), policy evaluation
JEL-codes: C83; K33; F21 August 2015
Note: PDF Document
Full text files
wp200.pdf  
Report problems with accessing this service to Sune Karlsson ().
This page generated on 2018-02-15 23:08:28.