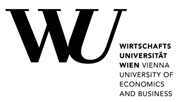 Department of Economics Working Papers,
Vienna University of Economics and Business, Department of Economics
Learning to trust, learning to be trustworthy
Ulrich Berger ()
Additional contact information
Ulrich Berger: Department of Economics, Vienna University of Economics and Business
Abstract: Interpersonal trust is a one-sided social dilemma.Building on the binary trust game, we ask how trust and trustworthiness can evolve in a population where partners are matched randomly and agents sometimes act as trustors and sometimes as trustees. Trustors have the option to costly check a trustee's last action and to condition their behavior on the signal they receive. We show that the resulting population game admits two components of Nash equilibria. Nevertheless, the long-run outcome of an evolutionary social learning process modeled by the best response dynamics is unique. Even if unconditional distrust initially abounds, the trustors' checking option leads trustees to build a reputation for trustworthiness by honoring trust. This invites free-riders among the trustors who save the costs of checking and trust blindly, until it does no longer pay for trustees to behave in a trustworthy manner. This results in cyclical convergence to a mixed equilibrium with behavioral heterogeneity where suspicious checking and blind trusting coexist while unconditional distrust vanishes.
Keywords: trust game, evolutionary game theory, reputation, best response dynamics
JEL-codes: C72; C90 January 2016
Note: PDF Document
Full text files
wp212.pdf  
Report problems with accessing this service to Sune Karlsson ().
This page generated on 2018-02-15 23:08:28.