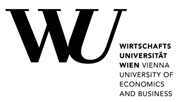 Department of Economics Working Papers,
Vienna University of Economics and Business, Department of Economics
Economic Development and Forest Cover: Evidence from Satellite Data
Jesus Crespo Cuaresma (), Olha Danylo (), Steffen Fritz (), Ian McCallum (), Michael Obersteiner () and Linda See ()
Additional contact information
Jesus Crespo Cuaresma: Department of Economics, Vienna University of Economics and Business
Olha Danylo: International Intitute for Applied Systems Analysis
Steffen Fritz: International Intitute for Applied Systems Analysis
Ian McCallum: International Intitute for Applied Systems Analysis
Michael Obersteiner: International Intitute for Applied Systems Analysis
Linda See: International Intitute for Applied Systems Analysis
Abstract: We use satellite data on forest cover along national borders in order to study the determinants of deforestation differences across countries. We combine the forest cover information with data on homogeneous response units, which allow us to control for cross-country geoclimatic differences when assessing the drivers of deforestation. Income per capita appears to be the most robust determinant of differences in cross-border forest cover and our results present evidence of the existence of decreasing effects of income on forest cover as economic development progresses.
Keywords: deforestation, environmental Kuznets curve, national borders
JEL-codes: Q23; Q56 January 2016
Note: PDF Document
Full text files
wp215.pdf  
Report problems with accessing this service to Sune Karlsson ().
This page generated on 2018-02-15 23:08:28.