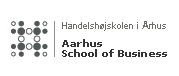 CLS Working Papers,
University of Aarhus, Aarhus School of Business, Centre for Labour Market and Social Research
2000
2001
2002
No 00-7: The Times They Are A-Changin' Organizational Change and Immigrant Employment Opportunities in Scandinavia


Michael Rosholm, Kirk Scott and Leif Husted
No 00-6: Hit Twice? Danish Evidence on the Double-Negative Effect on the Wages of Immigrant Women


Leif Husted, Helena Skyt Nielsen, Michael Rosholm and Nina Smith
No 00-5: Is Functional Literacy a Prerequisite for Entering the Labor Market? An Analysis of the Determinants of Adult Literacy and Earnings in Ghana


Blunch Niels-Hugo and Dorte Verner
No 00-4: Job Rotation as a Mechanism for Learning


Jaime Ortega
No 00-3: Children and Career Interruptions: The Family Gap in Denmark.


Nabanita Datta Gubta and Nina Smith
No 00-2: Is Unemployment Always Higher when Insiders Decide?


Trine Filges and Birthe Larsen
No 00-1: Employment and Wage Assimilation of Male First Generation Immigrants in Denmark


Leif Husted, Helena Skyt Nielsen, Michael Rosholm and Nina Smith
2000
2001
2002
Download statistics for the
series
and
EBLSG
Questions (including download problems) about the papers in this series should be directed to Helle Vinbaek Stenholt ()
Report other problems with accessing this service to Sune Karlsson ().
This page generated on 2018-02-15 23:06:16.