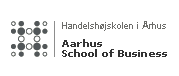 Finance Working Papers,
University of Aarhus, Aarhus School of Business, Department of Business Studies
2004
No 04-2: Estimating the Consumption-Capital Asset Pricing Model without Consumption Data: Evidence from Denmark


Anne-Sofie Reng Rasmussen
No 04-1: Speculative bubbles in stock prices? Tests based on the price-dividend ratio.


Tom Engsted and Carsten Tanggaard
2000
2001
2002
2003
2004
Download statistics for the
series
and
EBLSG
Questions (including download problems) about the papers in this series should be directed to Helle Vinbaek Stenholt ()
Report other problems with accessing this service to Sune Karlsson ().
This page generated on 2018-02-15 23:06:30.